2023 Honda Civic Type R Will Be More Powerful and Upscale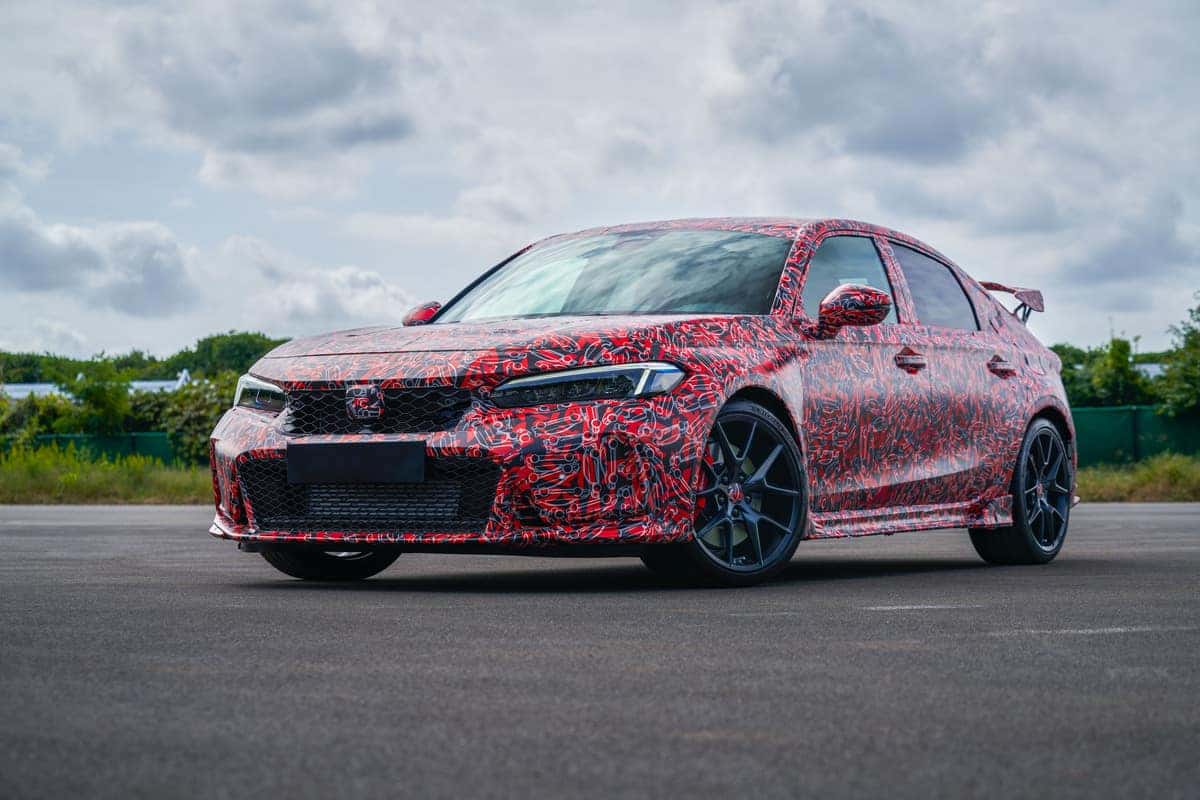 After the reveal of the 11th generation Civic Sedan, Honda confirmed that it would be available as a Sedan, Hatchback, Si, and Type R, and we finally got a look at the Type R!
The new Type R model will have a more mature appearance compared to current models and it will be more powerful.
The new design borrows design cues from the Accord and will wear the coveted red Type R badge. It will have 20-inch wheels, thin sidewalls, a rear wing, and rear diffuser.
The current-gen car is powered by a turbocharged 2.0-liter four-cylinder that spins up 306 horsepower and 295 lb-ft of torque that's sent to the front wheels through a standard six-speed manual transmission. Honda confirmed the Type R, as well as the Si, will retain three pedals, and the automaker didn't rule out a quick-shifting dual-clutch automatic transmission, either.
The Type R will use an evolution of the current chassis which will improve dual axis strut front suspension. The car's dimensions won't change much, Honda stretched the 11th-generation car's wheelbase a little over an inch, and its height and width are unchanged.
Previewed on the prototype, the interior will be more upscale. It will have a digital gauge cluster along with a 9-inch center touch screen capable of wireless Apple CarPlay and Android Auto. The sleek dashboard will sit above the classic aluminum teardrop shaped shifter.