Honda R&D Americas Wins Ohio EPA's Platinum Environmental Stewardship Award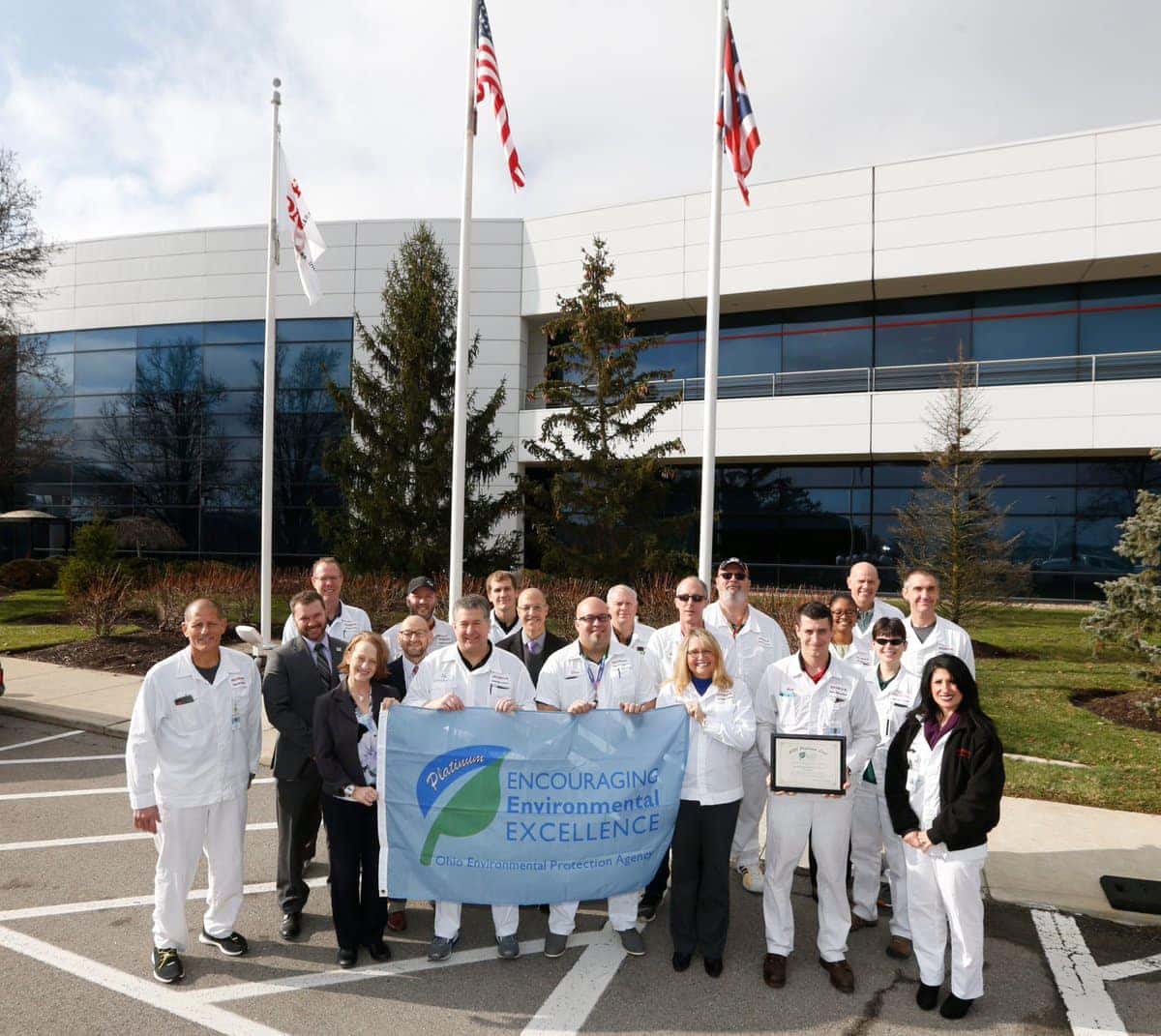 Honda R&D Americas, Inc. (HRA) was recently awarded a platinum level environmental stewardship award by Ohio EPA Director, Laurie A. Stevenson. This award was given to HRA based on their emphasis on waste reduction, community service and outreach.
"Through its waste-reduction efforts and recycling initiatives, HRA is well on its way to becoming a zero-waste facility," Director Stevenson said. "I am pleased to honor HRA with this award for environmental stewardship."
HRA, located in Ohio, is the second largest research and development center in the world. They are responsible for creating advanced technologies and products for Honda and Acura customers in North America.
Ohio EPA's program recognizes companies and organizations for practicing environmentally beneficial activities. To win the platinum level award, an organization must demonstrate how their environmental efforts expand further than just their organization. This means their efforts should benefit surrounding communities and beyond.
In the past year, HRA has made it very clear why they were given the platinum level award by extending their volunteers and facilities to surrounding communities and organizations.
Installed solar arrays on their buildings

Reduced their energy usage by 40%

Donated to local farmers

Sent 90,000 pounds of discarded food, paper, and wood to farmers for soil amendments and composting

Built a 6,600 square foot recycling center

Increased waste material sorting by an additional 20%

Volunteered for local community cleanups

Hardy Center Summer Camp
Wayne National Forest
Highbanks Metro Park

Donated tables and chairs to InReturn

InReturn resold those items to fund their support of people who have a neurological disease or disorder

Partnered with Ohio State University to host an algal farm for students

CO2 from HRA's facility is captured and used to grow the algae for students to study