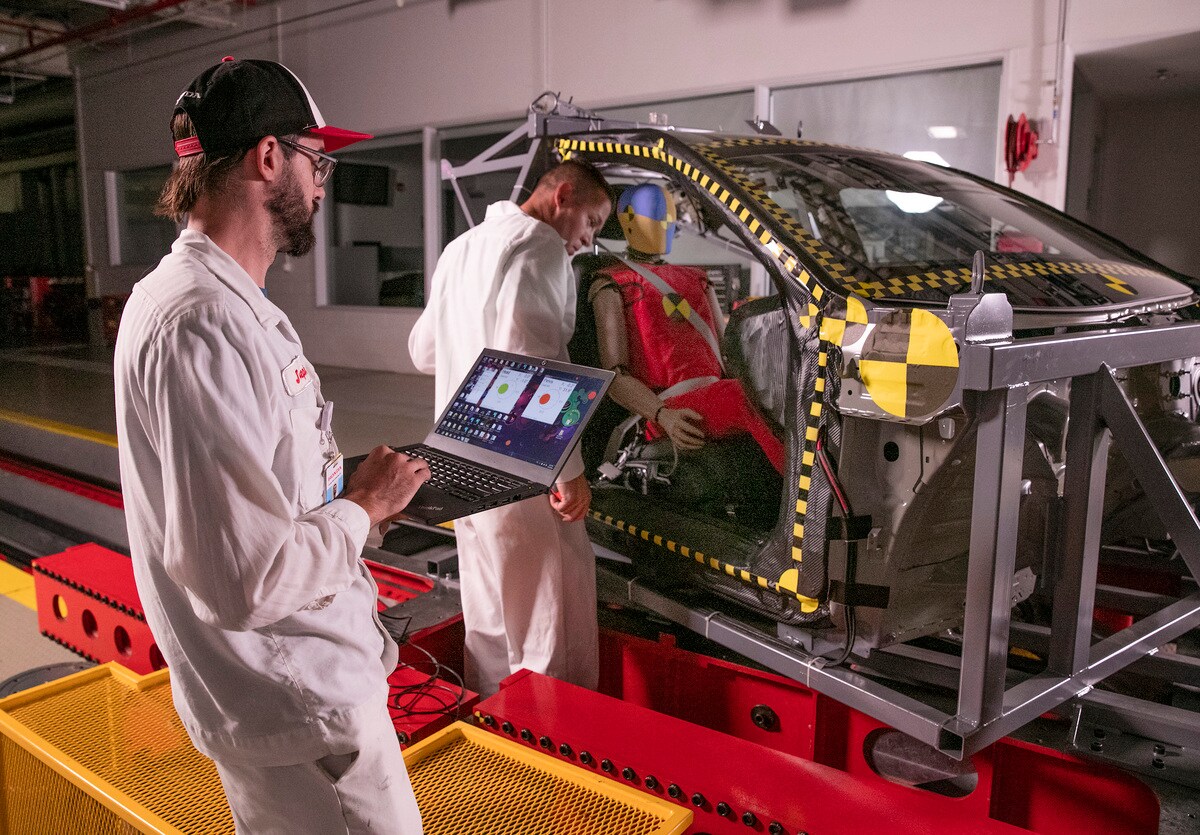 Honda recently provided an immersive look into its safety research & development efforts as part of its "Safety for Everyone" initiative when it hosted a small group of media at the company's R&D labs in Raymond, Ohio. The group interacted with top safety engineers, toured state-of-the-art test facilities, and spent some time behind the wheel to experience a variety of vehicle and pedestrian-related tests. Honda also showcased a new passenger front airbag designed to reduce traffic injuries and fatalities in a wider variety of frontal collisions. Plus, the company conducted a small overlap crash test of a
2019 Honda Civic
to highlight its innovative crash safety features including the company's Advanced Compatibility Engineering™ (ACE™) body structure.
An extensive array of video and photographic assets were produced for the event, including interviews with top Honda safety engineers, dynamic component testing, two different tests of the new airbag, Honda Sensing® on-road testing, and slow-motion video of the small overlap crash test from multiple angles. To assist media in covering Honda safety-related news and activities, the collection of assets can be viewed and downloaded from a dedicated media website:
https://bit.ly/2NjO4JO.
Honda's Ohio safety center is one the most sophisticated facilities for safety research, development and testing in the world and includes facilities dedicated to advanced crash simulations, pedestrian safety, collision testing and advanced restraint system development and tuning.