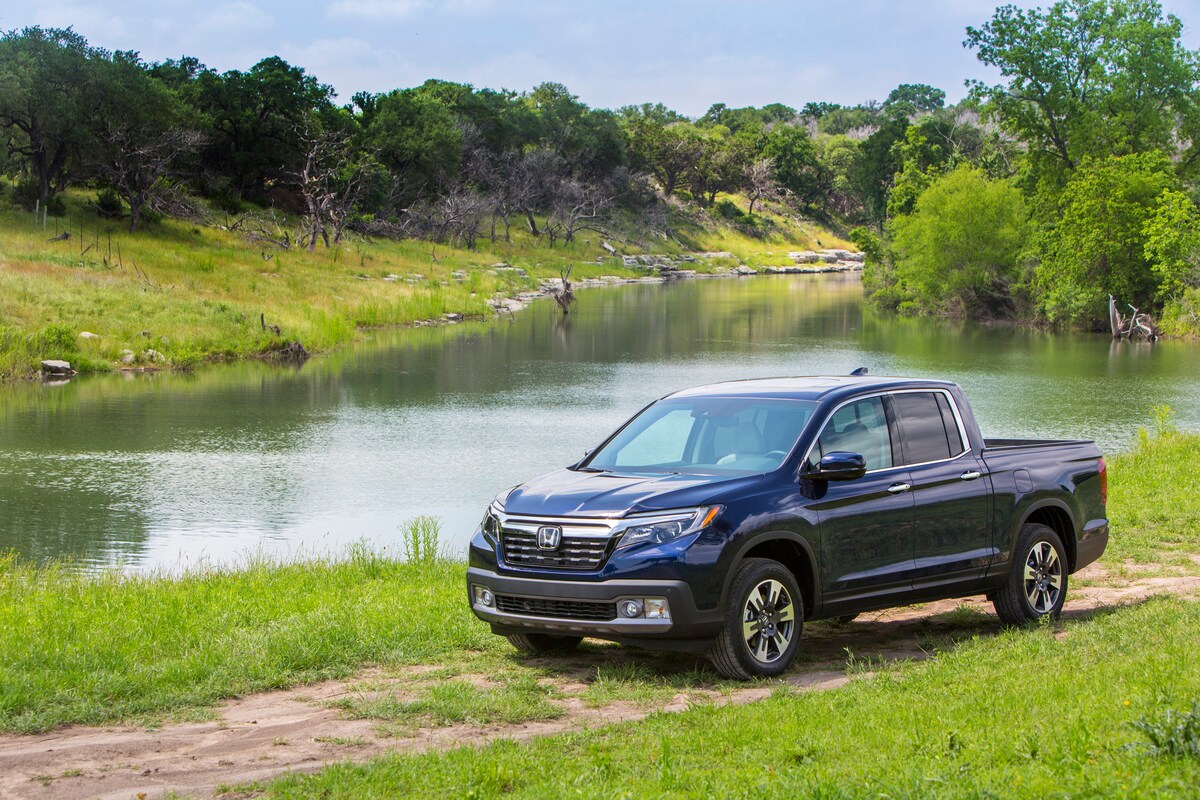 The
2019 Honda Ridgeline
has a lot to offer. From its 3.5L V6 engine to its HondaSensing suite of driver-assist technologies, the Ridgeline is equipped to handle anything you may throw at it. In honor of National Go Fishing Day, we decided to highlight a few features to show why you should choose the Ridgeline next time you're ready to head to the lake!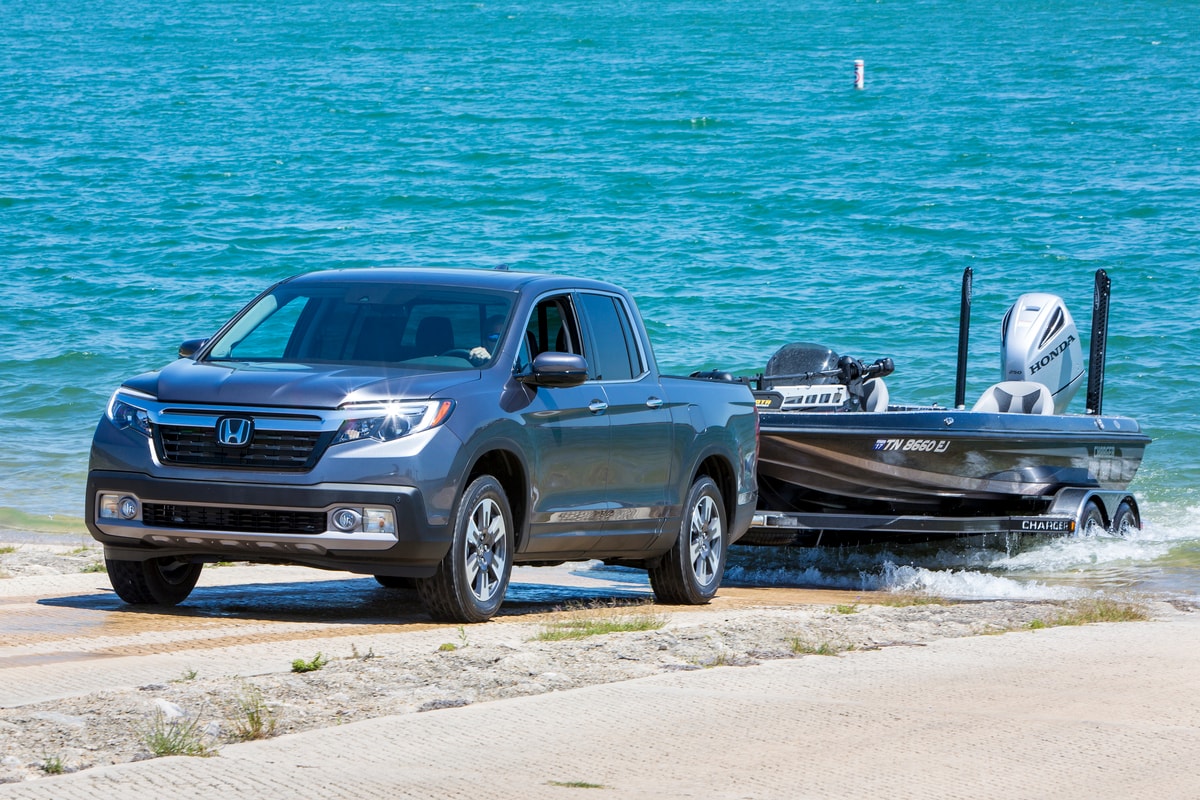 Towing Capacity
When equipped with Honda's all-wheel-drive system, the Ridgeline can tow up to 5,000 pounds. Even the two-wheel-drive model can tow a respectable 3,500 pounds. Every model comes standard with an integrated class III trailer hitch, and is either pre-wired for a 7-pin connector or has the 7-pin connector factory-installed. Hook up your favorite bass boat, powered by a Honda outboard motor of course, and head out to all those hard-to-reach spots!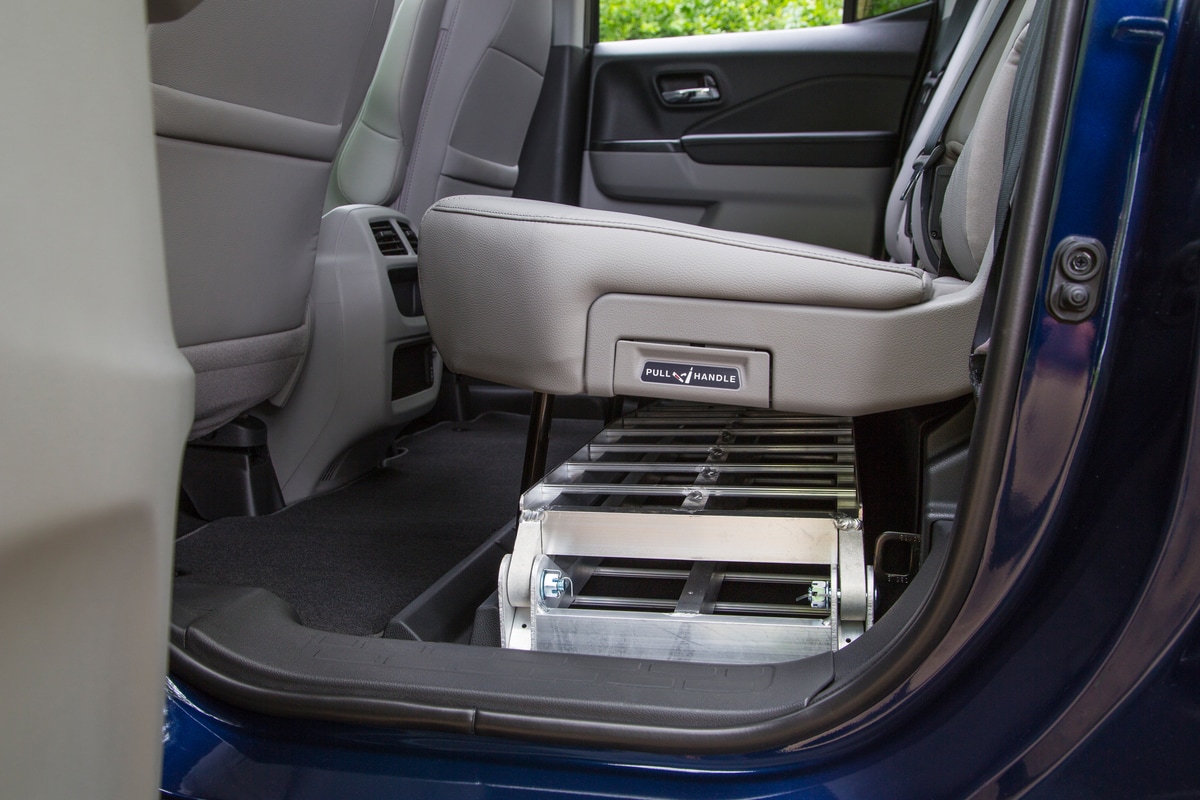 Underseat Storage
Arguably the biggest benefit to having a pickup truck is the bed. But, the Ridgeline offers even more storage options. With 2.9 cu. ft. of storage space under the second-row seats, the Ridgeline has the perfect place to store your fishing rods, while still allowing you to carry three passengers in the second-row! No need to worry about your toolbox sliding around in the bed and bending your rods, plus, you save valuable bed space for our next two features.
Truck-bed Audio System
Not only do the RTL-E and Black Edition models come with an eight-speaker 540-watt premium audio system, but also they come with Honda's unique truck-bed audio system. Say goodbye to lugging around a bulky radio or Bluetooth speaker. With the Ridgeline's truck-bed audio, you can relax by the water, prepare your lunch and hangout for hours to the soundtrack of your favorite tunes.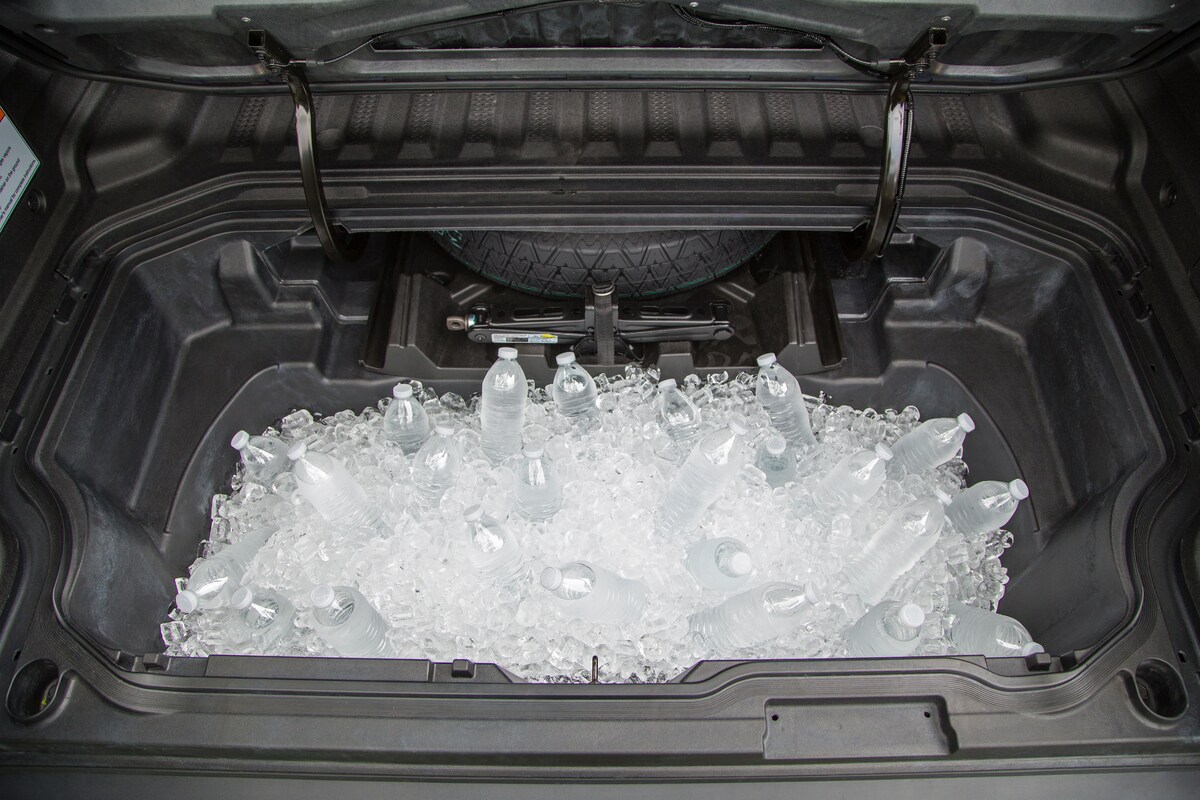 Built-in Cooler
Ok, so technically this space is an "In-bed Trunk Area" for additional storage space; however, it also acts as the perfect spot to keep drinks and food cold. Just throw in a few bags of ice and your favorite refreshments will stay cold all day. It's made of a durable plastic material that's easy to clean in the case of any spills, and a drain plug makes it easy to empty the water at the end of the day.