Smail Honda Village has already received many inquiries regarding the Honda Airbag recall.
In an effort to help you identify if your vehicle is affected by a recall, we are forwarding a link that you can use to check your VIN. (17 digit vehicle identification number that can be found on your state owner's registration and/or insurance card)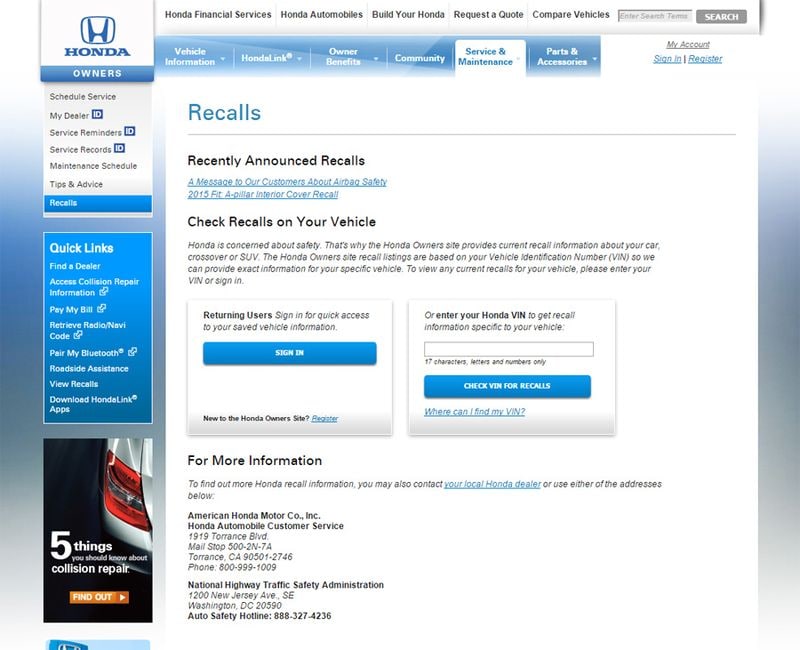 http://owners.honda.com/service-maintenance/recalls

If your vehicle is affected by the recall, please schedule a service appointment immediately. Listed below is a link to our convenient online scheduling.
http://www.smailhondavillage.com/schedule-service.htm

Smail Honda Village SERVICE Hours
Monday: 7:00am - 7:00pm
Tuesday: 7:00am - 7:00pm
Wednesday: 7:00am - 5:00pm
Thursday: 7:00am - 7:00pm
Friday: 8:00am - 5:00pm
Saturday: 8:00am - 4:00pm
Sunday: Closed