2020 Honda Civic Type R Arriving Soon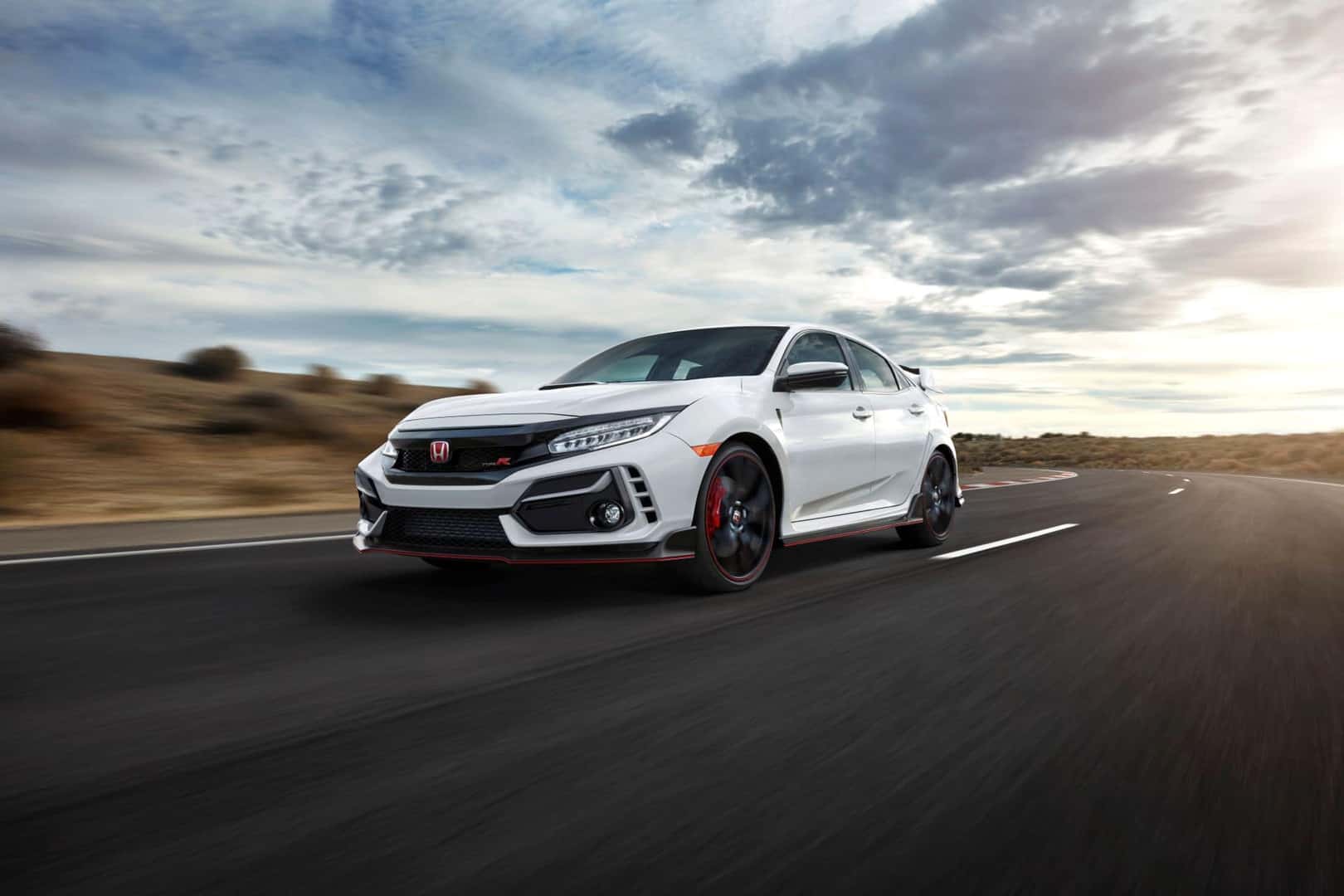 The 2020 Honda Civic Type R will be arriving at U.S. dealerships on February 28th with new upgrades to ride handling, braking performance, engine cooling, and an all new data logging app exclusive to the Type R.
The Honda sensing suite of safety and driver-assistive technologies will come as standard equipment on all 2020 Civic Type R models. They will also feature a long list of standard active and passive safety features including Vehicle Stability Assist and Electronic Brake Distribution.
Dynamic Improvements
The 2020 Civic Type R received updates to the front and rear bumpers with the addition of body-colored accents to the bumper cutouts. There is also a new grille design with a larger opening and an updated radiator core to deliver improved engine cooling.
The suspension has also been updated for more responsive and sharper handling. The Adaptive Damper System's control software can now evaluate road conditions 10 times faster, improving damper reactions for better handling response and ride quality.
The Type R's single-piece front brake rotors have been replaced by new two-piece rotors gripped by brake pads with a more fade resistant material for improved brake performance and reduced unsprung weight. From the cockpit, the brake pedal offers a more immediate feel with less play before the brakes engage.
Interior Upgrades
Alcantara™-wrapped steering wheel
New shift lever with a restyled knob and suede shift boot
Active Sound Control (ASC)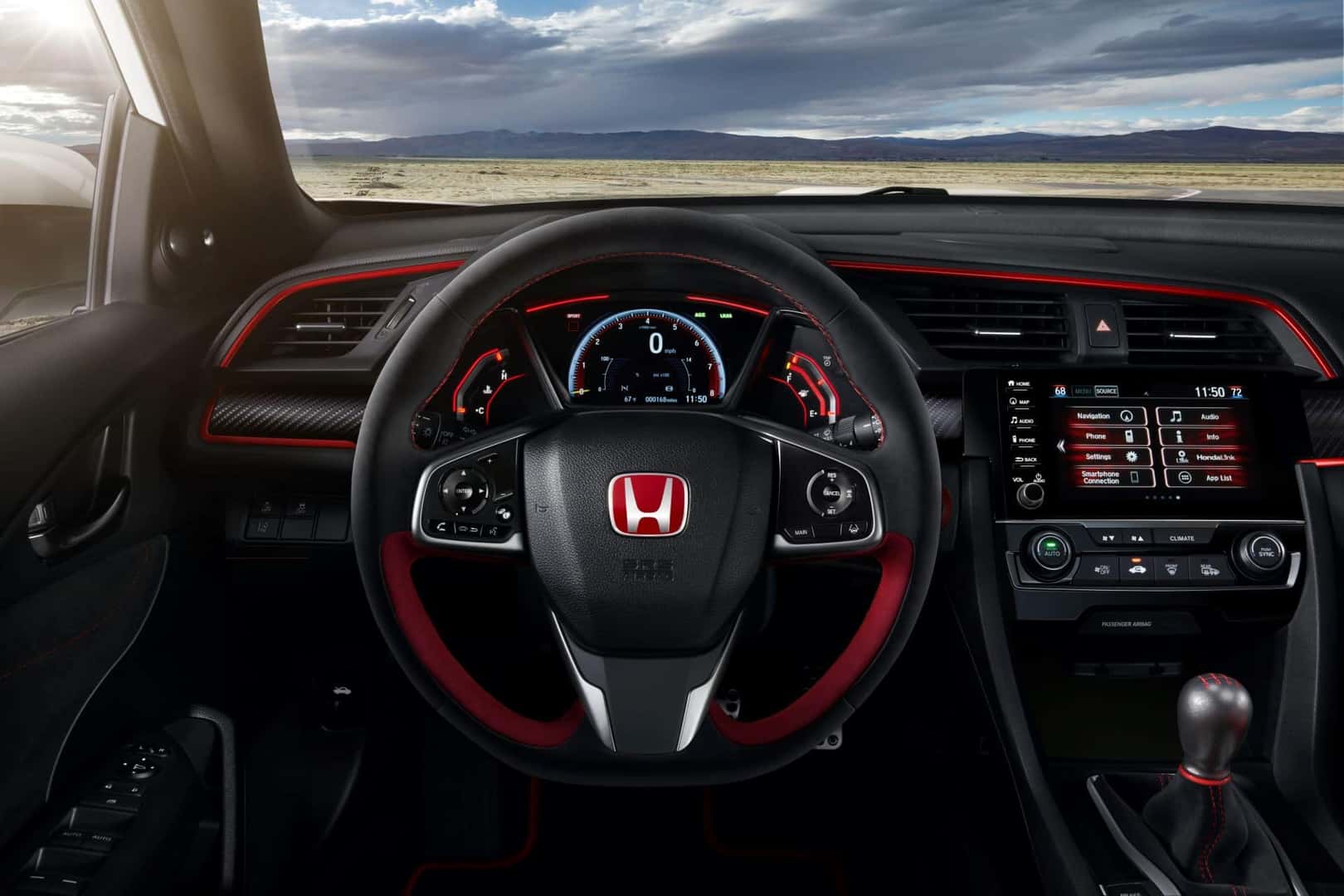 Performance Datalogger
For the first time in any Honda vehicle, the Type R is introducing a new performance datalogger. Known as Honda LogR™, the new datalogger combines the Type R's onboard computer and sensors with a smartphone app to help drivers monitor and record a variety of performance parameters when driving on the track or other closed courses.
It is designed to help improve driving skills through the use of a driving smoothness algorithm developed with the help of professional Honda drivers and it features three main functions:
Performance Monitor
Provides vehicle information to the driver on the Display Audio screen while the app is functioning
Coolant, oil temperatures, atmospheric pressures, engine intake air temperatures, gear position
Log Mode
Records lap times on the track
Uses GPS to monitor and map the cars location and internal sensors
Green, yellow, and red colors indicate progression
Auto Score Mode
Monitors braking, acceleration, steering, and generates a score based on the smoothness algorithm
Tracks inputs for acceleration, deceleration, and steering and generates a score for each
The LogR app is designed to work exclusively with the 2020 Type R for both Android and iPhone users and displays on the Display Audio Screen and offer a more in depth analysis when the phone is unplugged from the vehicle.
Source: New feed